Messages

35
Likes

0
City

Sacramento
State

CA
Country

United States
What I Drive

2020 Honda Civic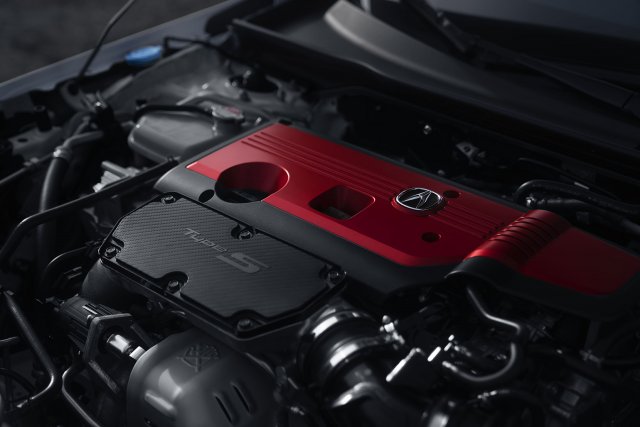 The heart and soul of the 2024 Acura Integra Type S lies in its impressive 2.0-liter turbocharged (K20C) engine. This powerhouse of an engine is a marvel of engineering, delivering exhilarating performance and a thrilling driving experience.
Here are some technical highlights of the 2.0-liter turbocharged engine:
Turbocharged Power: The engine features a turbocharger that forces air into the combustion chambers, significantly increasing power output. This allows the Integra Type S to unleash an impressive 320 horsepower, providing thrilling acceleration and dynamic performance.
VTEC® Technology: Acura's renowned Variable Valve Timing and Lift Electronic Control (VTEC®) system is integrated into the engine, optimizing valve operation for enhanced power delivery at various engine speeds. This technology enhances both low-end torque and high-end horsepower, ensuring a responsive and exhilarating driving experience across the entire rev range.
Torque Thrust: With 310 lb.-ft. of torque, the Integra Type S delivers impressive low-end and mid-range pull, providing swift acceleration and effortless passing power. This abundance of torque ensures that the engine responds promptly to driver inputs, making it a joy to drive in various driving conditions.
Direct Injection: The engine is equipped with direct fuel injection, which precisely delivers fuel directly into the combustion chambers. This technology improves fuel efficiency and throttle response while reducing emissions, making the Integra Type S an environmentally conscious performance vehicle.
High-Performance Hardware: The engine is paired with a class-exclusive 6-speed manual transmission, allowing drivers to fully engage with the thrilling power and performance of the Integra Type S. Additionally, a limited-slip differential enhances traction and cornering capabilities, while the innovative dual-axis front suspension design reduces torque steer and improves road holding.
The 2.0-liter turbocharged engine of the 2024 Acura Integra Type S is a true engineering marvel. With its turbocharged power, VTEC® technology, abundant torque, direct injection, and high-performance hardware, this engine delivers an exhilarating and dynamic driving experience. It showcases Acura's commitment to precision engineering and performance, making the Integra Type S a force to be reckoned with on the road.