Messages

35
Likes

0
City

Sacramento
State

CA
Country

United States
What I Drive

2020 Honda Civic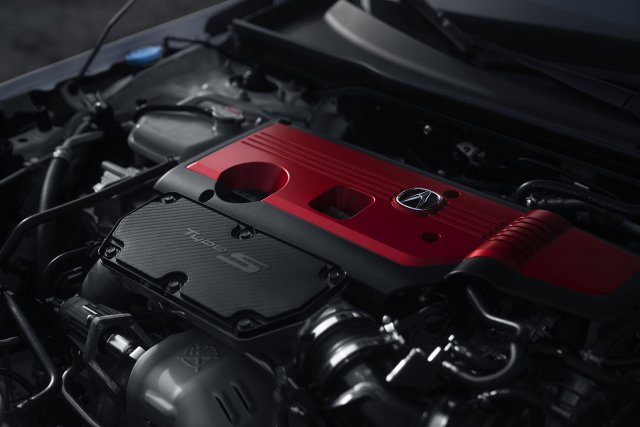 The heart and soul of the 2024 Acura Integra Type S is its impressive engine, which sets new standards in performance and exhilaration. Powering this high-performance machine is a turbocharged 2.0-liter VTEC® engine that delivers an astounding 320 horsepower (SAE net @ 6,500 rpm) and 310 lb.-ft. of torque (SAE net @ 2,600 to 4,000 rpm). This remarkable power output represents a significant increase of 120 horsepower and 118 lb.-ft. of torque over the previous Integra model, showcasing Acura's commitment to pushing the boundaries of performance.
The turbocharged 2.0-liter engine in the Integra Type S is a marvel of engineering, combining cutting-edge technology with Acura's renowned precision and craftsmanship. The VTEC® (Variable Valve Timing and Lift Electronic Control) system optimizes engine performance by adjusting valve timing and lift for enhanced power delivery and efficiency across the rev range. This results in exhilarating acceleration and seamless power delivery, allowing the Integra Type S to sprint from 0 to 60 mph in a blistering time.
But it's not just about raw power. Acura has meticulously tuned the engine for maximum performance and responsiveness. The engine is paired with a class-exclusive 6-speed manual transmission that offers precise and engaging gear shifts, allowing drivers to fully exploit the engine's potential. The inclusion of a limited-slip differential further enhances the Integra Type S's traction and cornering capabilities, providing exceptional grip and stability in every turn.
In addition to its impressive power output, the Integra Type S's engine boasts exceptional refinement and efficiency. Advanced engineering techniques, such as direct fuel injection and intelligent engine management systems, contribute to improved fuel economy without compromising performance. This means that drivers can enjoy thrilling performance while also being mindful of their environmental footprint.
The 2024 Acura Integra Type S sets a new benchmark for engine performance in its segment. Whether you're on a spirited drive through winding roads or engaging in track sessions, the power, responsiveness, and exhilaration delivered by the Integra Type S's engine will leave you with a lasting impression. Acura's unwavering dedication to precision engineering and performance innovation shines through in every aspect of this exceptional powertrain, making the Integra Type S a true enthusiast's dream. Experience the thrill of the 2024 Acura Integra Type S and discover a new level of driving excitement with its awe-inspiring engine.